PCHA and the Pinellas County Public Defender's Office Win NAHRO Award!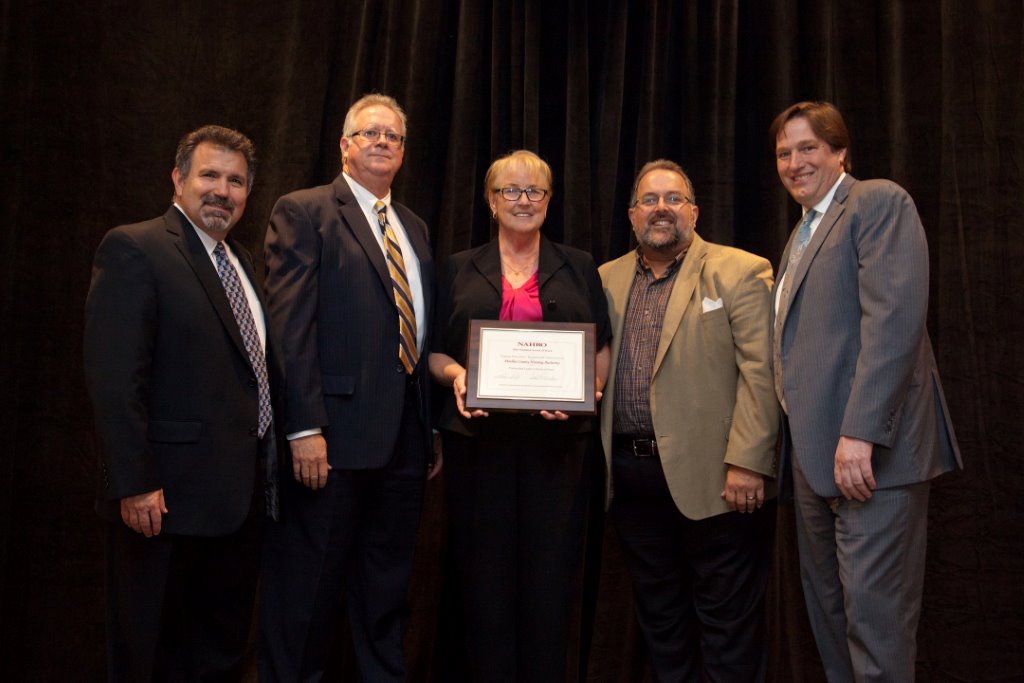 We are very excited to announce that the Pinellas County Housing Authority and the Pinellas County Public Defender's Office (PCPDO) won a National Merit Award from the National Association of Housing and Redevelopment Officials. The Award was recently presented at the 2014 NAHRO Summer Conference in Tampa! The honor and award were for Program Innovation for the development of the Home of Hope in the category of Resident and Client Services. Mr. Bob Dillinger, Pinellas County Public Defender; Joseph Triolo, PCHA Board Chairman; and Debra Johnson, PCHA executive director were on hand to receive the award from NAHRO officials.
The innovative and exciting results of this program stem from ability to do more than simply provide housing to those in need, but to also form long-lasting working partnerships with other public entities that strive for the same goal. The Home of Hope provides housing and other forms of housing-type assistance for the clients of the PCPDO who are trying to re-establish themselves. The clients are guided with the help of a case manager, and provided various community contacts for additional services and/or aids to assist them with the transition to self-sufficiency.
The NAHRO Agency Awards Program was created to give national recognition to the achievement and innovation of NAHRO agency/organizational members throughout the country; to provide additional opportunities to inform the public of the best in housing and community development; and to create a resource bank of information on significant, innovative activities performed by housing and redevelopment agencies and community development departments (nahro.org).
Congratulations to both agencies, and much continued success to Home of Hope!