Pinellas County Housing Authority Implements HUD-VASH Express
Eighteen homeless veterans are a step closer to having a home of their own thanks to the HUD-Veterans Affairs Supportive Housing (HUD-VASH) Program and the Pinellas County Housing Authority (PCHA). PCHA implemented the first of several HUD-VASH Express Rapid Housing Program briefings for a group of homeless veterans referred by the Bay Pines Medical Center.
We developed our HUD VASH Express Rapid Housing Program to help our VASH eligible, homeless veterans find permanent homes and get back on their feet quicker" said Debra Johnson, PCHA's Executive Director. The model embraces the "Housing First" idea that vulnerable and at-risk homeless individuals and families are more responsive to interventions and social services support after they are in their own housing, rather than while living in temporary/transitional facilities or housing programs. With permanent housing, these veterans can begin to regain the self-confidence and control over their lives they lost when they became homeless.
Ms. Johnson credits the agency's close working relationship with the Bay Pines VASH Coordinators and the support of the HUD Miami Field Office. Jose Cintron, Director, Office of Public Housing for the Miami Field Office said "PCHA's VASH Express model is outstanding and will go a long way in helping HUD meet its goal of getting our homeless veterans housed as quickly as possible."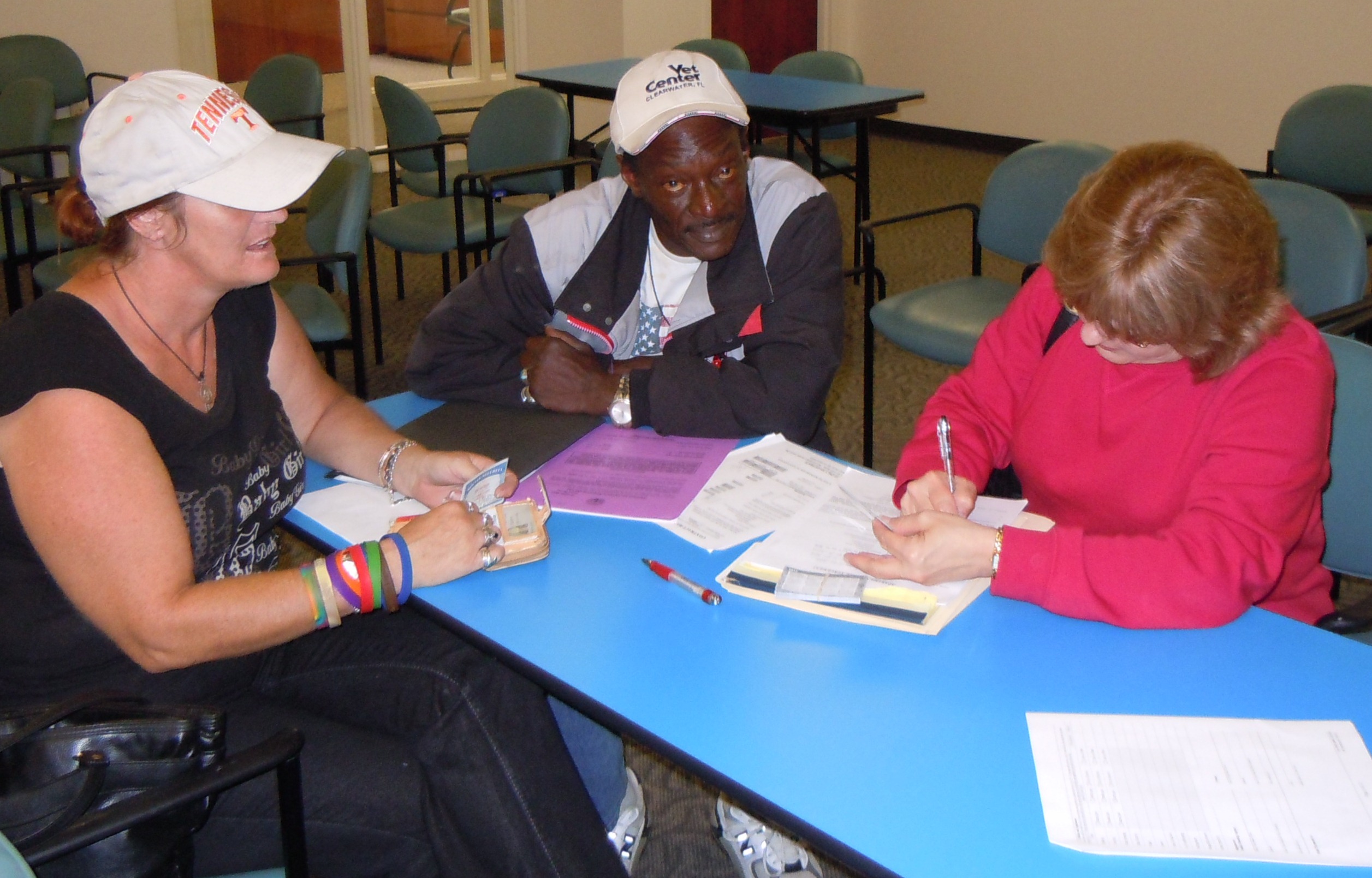 Suzanne and Don (pictured above) have been living at Pinellas Safe Harbor homeless shelter but will be moving to Le Club Villas today.
Lonnie Williams, LCSW/HUD-VASH Coordinator with the Bay Pines Medical Center and Elisa Galvan, PCHA's Housing Choice Voucher Program Director opened the meeting where veterans, some living on the street and some in area homeless shelters, listened excitedly but intently to their responsibilities as a participant in the program and as a residential lessee.
Participants in the VASH Express briefing received information about many available units that were pre-inspected by the housing authority and checked them out in the weeks before the meeting. Many of the property owners with VASH qualified units were also on hand at the meeting. Property Manager Cheryl Mojica said "PCHA's VASH Express model is awesome. I have at least two veterans moving into Castillian Lakes Club apartments today!"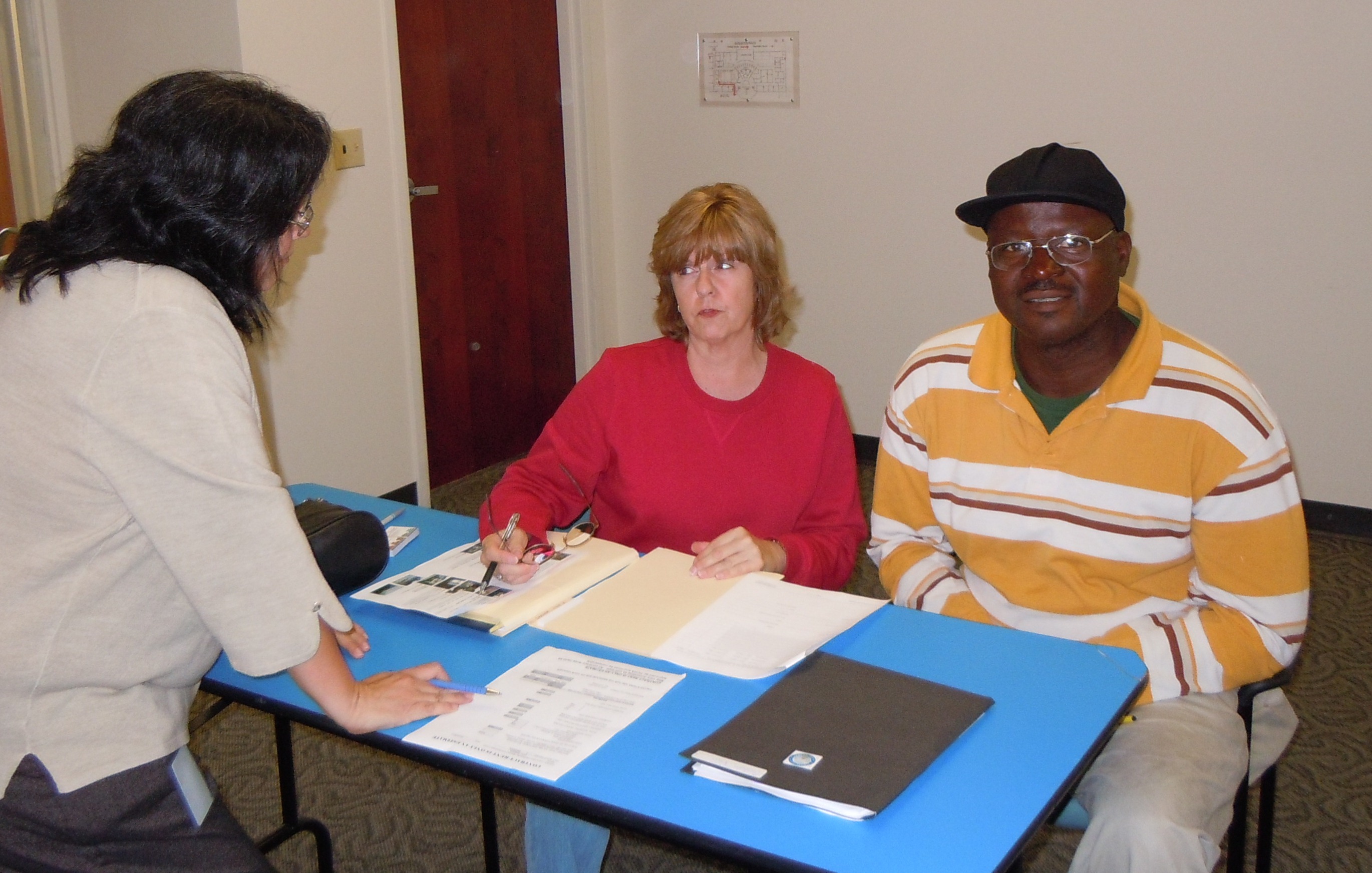 "I think it's great. I've been staying here and there and now I finally have a place of my own where I can lay my head and get my mail. This is just the beginning for me!" said John Graham (pictured above), a homeless veteran who will move into Le Club Villas today.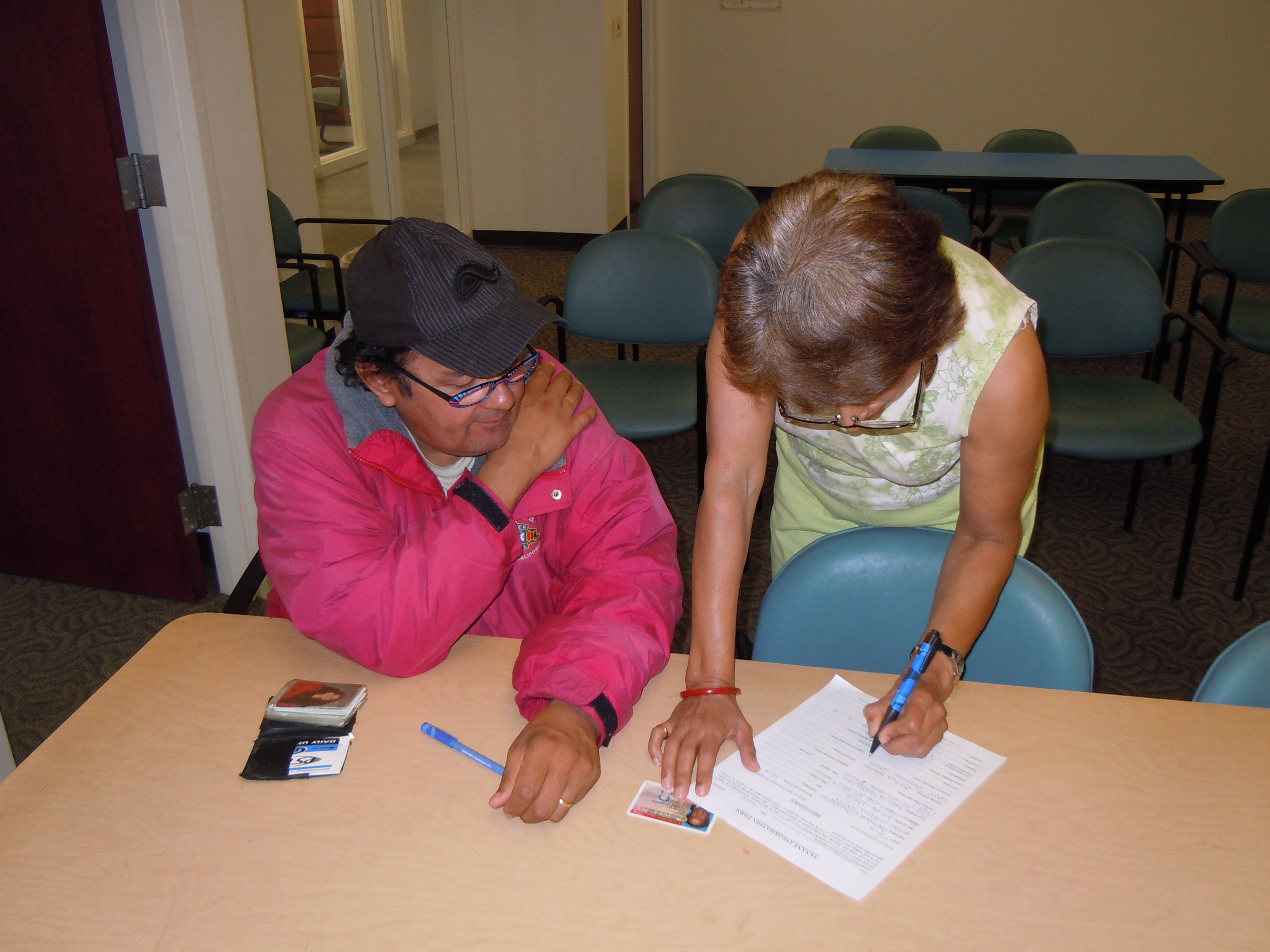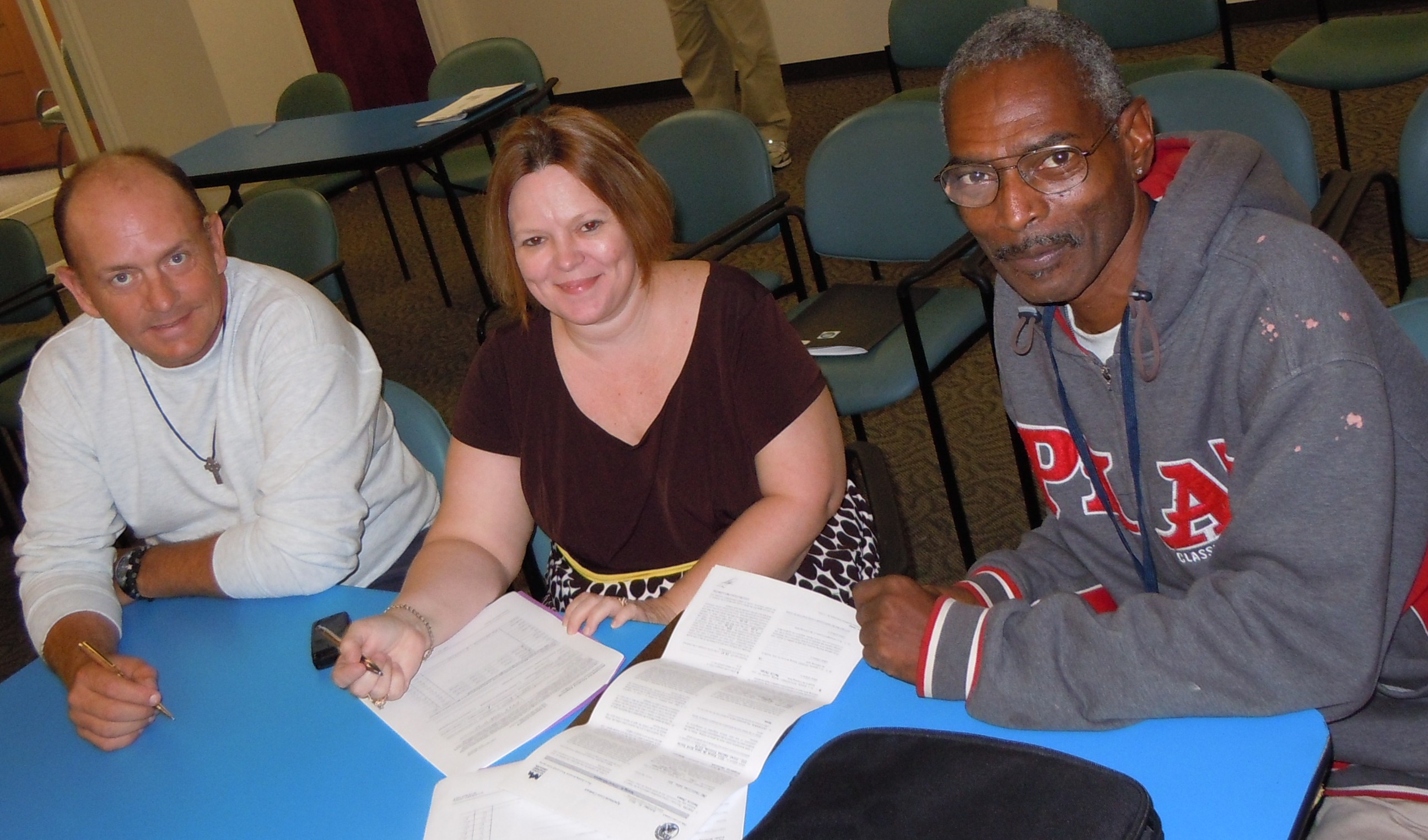 For more information about the HUD-VASH program please visit:
http://portal.hud.gov/hudportal/HUD?src=/program_offices/public_indian_housing/programs/hcv/vash
For landlords interested in making their units available to homeless veterans participating in the HUD VASH program, please call 727-443-7684, ext. 3124 to sign up for the next HUD VASH landlord workshop.