Pinellas County Housing Authority Seeks Property Owners to Help End Homelessness among Veterans in Pinellas County
RSVP today by calling 727-443-7684, ext. 3124 or via email to mguevara@pinellashousing.com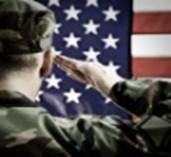 HUD-VASH is a special Housing Choice Voucher rental assistance program that specifically helps homeless veterans and their families. The program provides permanent housing subsidies and case management, and clinical and supportive services to homeless veterans with significant case management needs. The Bay Pines Veterans Administration screens homeless veterans for program eligibility, determines that participating veterans are medically stabilized, and provides on-going case management services to enrollees to ensure their success.
Currently over 100 previously homeless veterans are participating in the program. PCHA received VASH vouchers for an additional 75 homeless veterans this year who could utilize PCHA's newly created and recently implemented VASH Express initiative.
If you own or manage rental property in Pinellas County and are interested in supporting our veterans, we encourage you to consider participating in this very worthwhile program.
Participating as a landlord in the VASH program and the VASH Express initiative offers many benefits and safeguards:
Fill your vacant units. PCHA is looking for quality units to be made available to veterans participating in the VASH program and VASH Express initiative.
Bay Pines VASH Coordinators and the Pinellas County Housing Authority staff will work with you to match you with a tenant that you are comfortable with. VASH Coordinators provide on-going case management services.
Housing assistance payments are made directly to the landlord each month providing a timely and stable income stream.
Your participation is an investment in ending homelessness among our nation's Veterans in Pinellas County.
Landlords with units with all utilities included are also encouraged to participate. Properties in foreclosure are not eligible.