Check out the Bank of America, Pinellas County Housing Authority and KaBOOM! Build Day Photos
An exciting project recently enhanced Pinellas County Housing Authority's Rainbow Village apartments!  With the assistance of the non-profit organization KaBOOM! and our funding partner Bank of America, a new, safe playground was built on site at Rainbow Village for the over 350 children who call Rainbow Village home.
The Pinellas County Housing Authority would like to thank the organizers, sponsors, and the approximate 200 volunteers from Bank of America, the Pinellas County Housing Authority staff, KaBOOM! and the residents of the local community who joined forces and built such a great, new playground for the children who live at Rainbow Village.  PCHA is extremely thankful to have been selected by KaBOOM! and Bank of America as a community partner for a playground build and truly appreciate all of their support.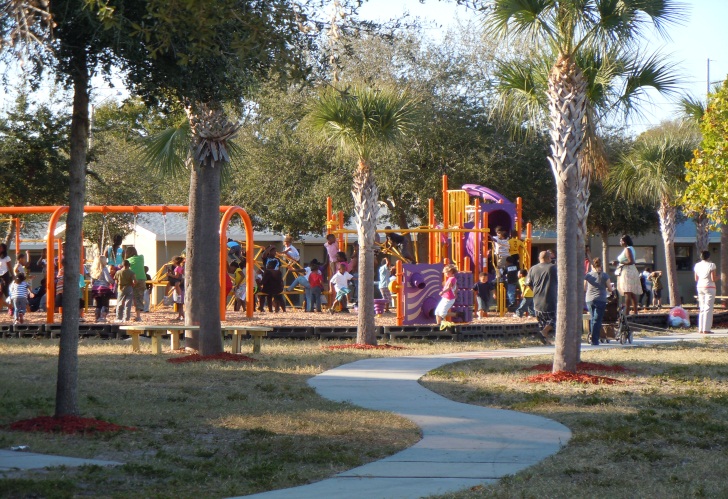 Rainbow Village Apartments is one of nine Pinellas County Housing Authority properties that provide safe, affordable housing and resident service programs to very low- to moderate-income residents and families in Pinellas County.  Rainbow Village is located at 12301 134th Avenue North, in Largo.  PCHA works to provide low- to moderate-income residents with more than just a safe place to live – we work to bring stability and success to the lives of our residents.
As a leader and innovator, our mission is to provide safe, quality housing for persons in need and to cultivate healthy, vibrant neighborhoods for Pinellas County.